Landscaping Houston Services
Looking to enhance your outdoor space in Houston? Look no further than Texas Garden Materials. Our team of skilled professionals is dedicated to creating beautiful landscapes that enhance your surroundings, and we offer a full range of one-stop landscaping services to residential and commercial clients across various locations.
Contact us via phone at 832-409-1931 or email us at sales@texasgardenmaterisals.com to order supplies or schedule a free consultation.
Landscaping Services – Houston Landscaper
Our services include a Houston-based landscape supply store where you can purchase the necessary materials for your landscape design. We serve many customers, including residential homeowners, commercial properties, churches, schools, daycare centers, apartment complexes, high-rise condominiums, restaurants, and businesses.
Hardscaping & Landscaping Company – Greater Houston, Heights, West University Place, River Oaks, Meyeralnd, Bellaire, Memorial, & Beyond
Landscape Design Before & After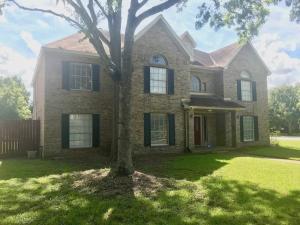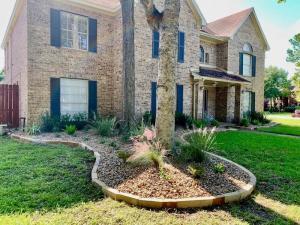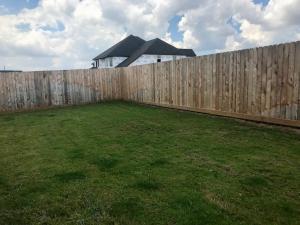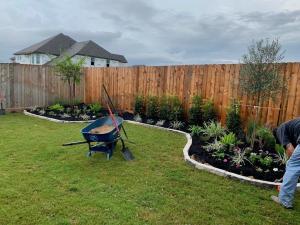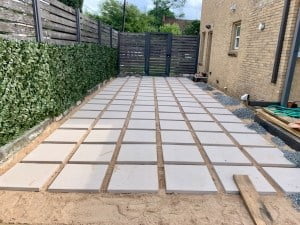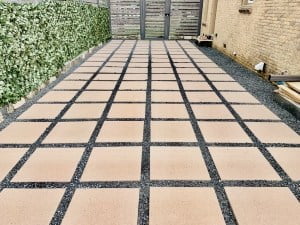 Hardscape & Landscaping Consultation Services – Houston, TX
Are you looking for consultation services for your landscape and hardscape needs? Look no further than Texas Garden Materials. Our team is dedicated to helping you achieve your landscaping goals, and we offer free consultation services to get you started. Here's how it works:
Step 1:
We'll begin by discussing your preferences and needs over the phone. We'll schedule an appointment to visit your property and perform a site analysis if necessary.
Step 2:
Once we understand your preferences, we'll help you select the suitable materials for your project. Texas Garden Materials offers high-quality garden materials at competitive prices to fit your budget.
Step 3:
After analyzing your landscape design, we'll email you a proposal. We can then arrange another meeting to present the estimate and walk through your property together. Once you approve the proposal, we'll schedule the delivery and installation on a convenient date.
At TGM, we work with our clients every step of the way. Our team will assist you in choosing the right landscape and hardscape materials, designing and planning, and solving any problems that may arise during the implementation process. We value our customer relationships and strive to help our clients achieve their goals at a reasonable cost.
Texas Garden Materials – Hardscaping & Landscaping Services