There are many landscape walkway ideas that can be incorporated to add a striking touch to your landscape. Texas Garden Materials carries and installs the best materials for your landscape walkway project. There are numerous walkway options that will certainly enhance the look of your property while providing a great stepping path. Landscape walkway pavers and material come in several colors, shapes, sizes, and textures. Therefore, the TGM team will guide you to help you decide on the best walkway for your property. Most importantly, our team members will do their best to work with your budget, measure the desired traffic flow, and create a unique beautiful walkway that works.
Landscape Walkway Pavers and Materials

At TGM we carry a large variety of landscape walkway pavers and materials for your landscape walkway project. You may purchase walkway supplies needed such as flagstone pavers, rock and gravel, sand, and metal edging though our online store, by phone, or you may visit us at our location. We offer walkway paver flagstone and materials that comes in different colors, shapes, sizes, and textures. Most importantly, our team members will focus on helping you decide on the best walkway materials that will meet your style and budget.
Landscape Walkway Material Selection:
Above all, at TGM we offer quality landscape supplies and services for homes and businesses. TGM offers reasonable prices and excellent results. We serve the Houston, TX area and surrounding communities.
Contact Texas Garden Materials today for a free walkway installation estimate.
Houston, TX – Location
13051 Old Richmond Rd
Houston, TX 77099
Contact us at 832-409-1931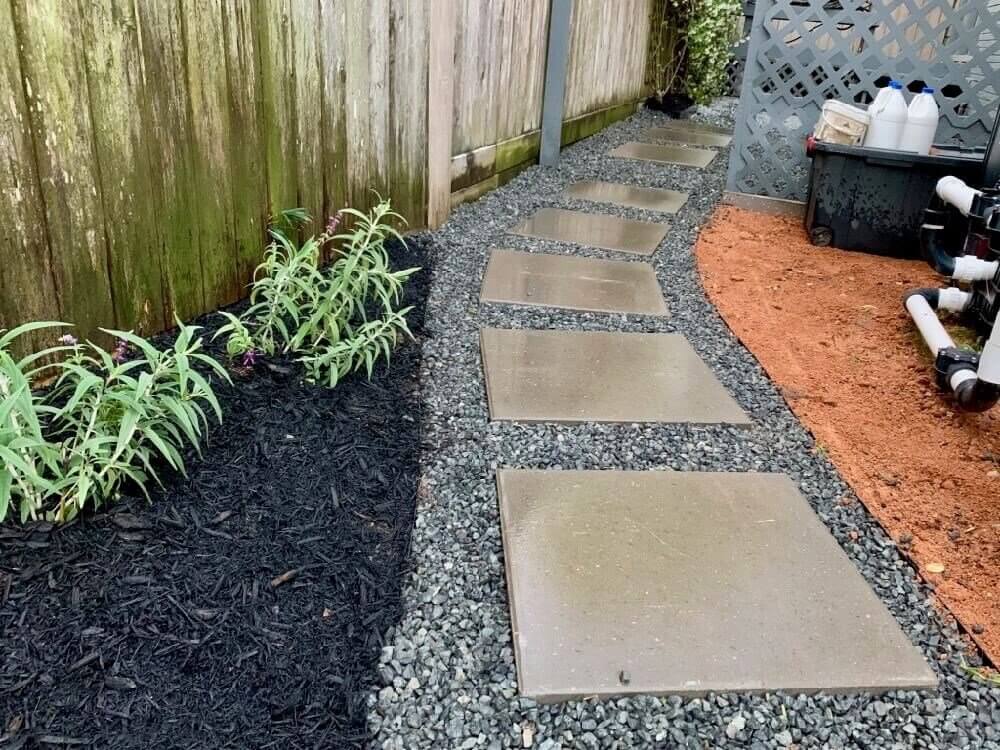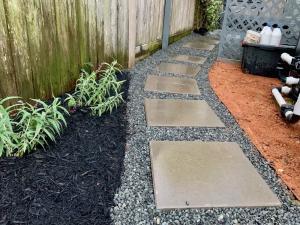 Landscape Walkway – Ideas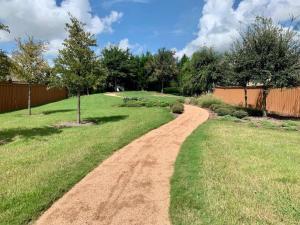 Decomposed Crushed Granite Landscaspe Walkways
Commercial & Residential Pathways and Landscape Walkways
A standard pathway dimension is 3 feet wide by 60 feet long. It includes base materials, and metal edging. Typically, up-graded walkway or pathway will consist of custom cut stones and custom edging. A standard natural pathway is less complex, containing mulch or gravel, and metal edging.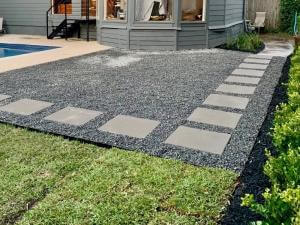 Concrete Paver Gravel Landscaspe Walkways
Front Yard and Backyard Flagstone Landscaspe Walkways
A flagstone walkway will enhance your outdoor space or garden. Flagstone is often chosen as an accent to current landscape It is liked because of its nonslip natural textured surface. Flagstones are a good size stepping stone for walkways providing an easy path through the landscape.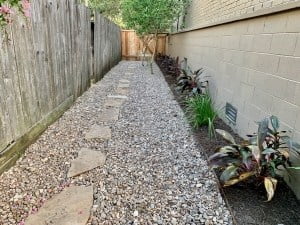 Flagstone River Rock Gravel Landscaspe Walkways
Flagstone Landscape Walkways
Walkways can define landscaped yards, or can simply help to direct foot traffic. Stone walkways are appealing an instantly enhance the landscape. Stone adds an essential element, and natural look to any landscape. A landscape stone walkway is very much part of landscape design that can be further enhanced by plants and other materials.