Looking for driveway contractors? TGM offers professional driveway installation services to enhance your property's curb appeal and functionality. Our skilled team has the expertise and tools to deliver high-quality results tailored to your needs and preferences.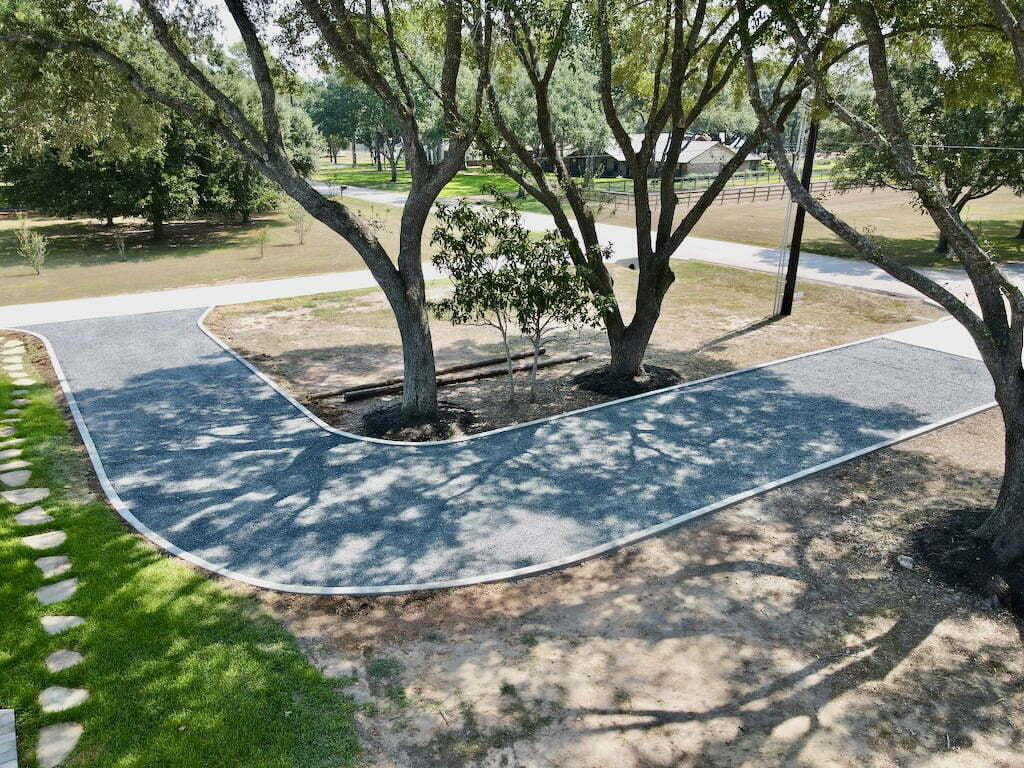 Driveways come in various types and materials, each with advantages, disadvantages, and aesthetic appeal. The choice of driveway type often depends on budget, climate, maintenance preferences, and the overall look you want for your property.
Our Driveway Installation Process
The following are the essential steps involved in our driveway installation process: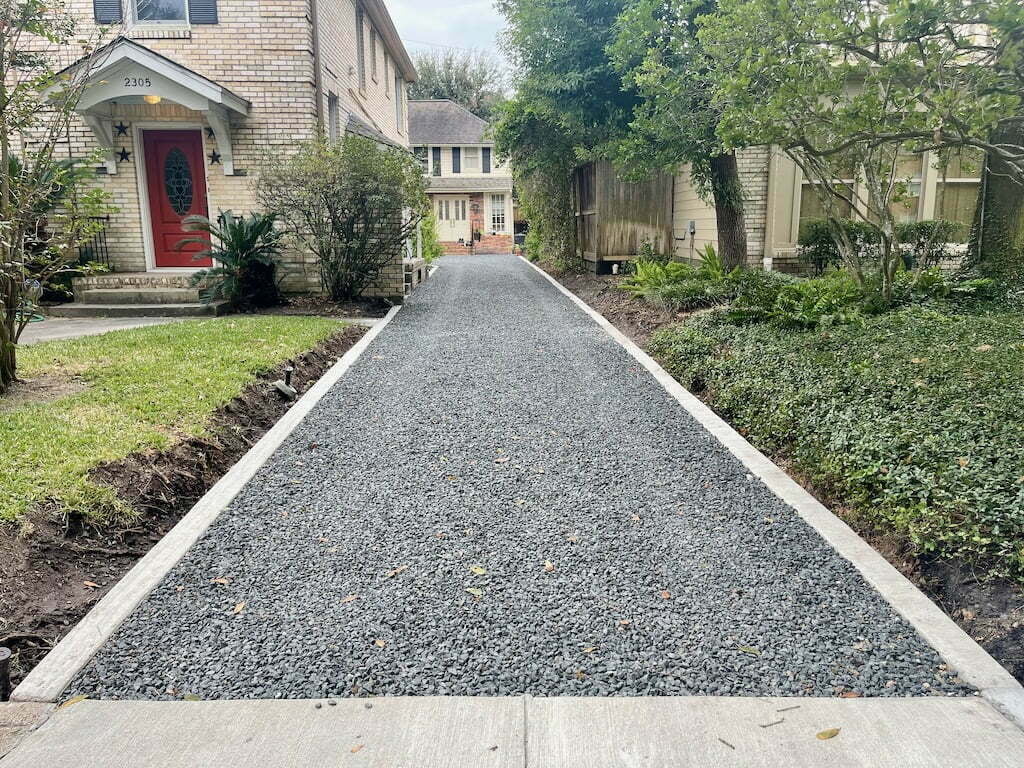 Planning and Design
Permits and Regulations
Material Selection
Excavation
Base Installation
Drainage
Edging
Surface Installation
Compaction
Sealing (if applicable)
Finishing Touches
Maintenance
First Impressions Begin with Your Driveway
The driveway is an essential aspect that contributes significantly to forming the initial impression of a property. Whether an individual intends to sell their home or enhance its overall appearance, investing in the design and maintenance of the driveway can provide significant returns in terms of aesthetic appeal, safety, and property value.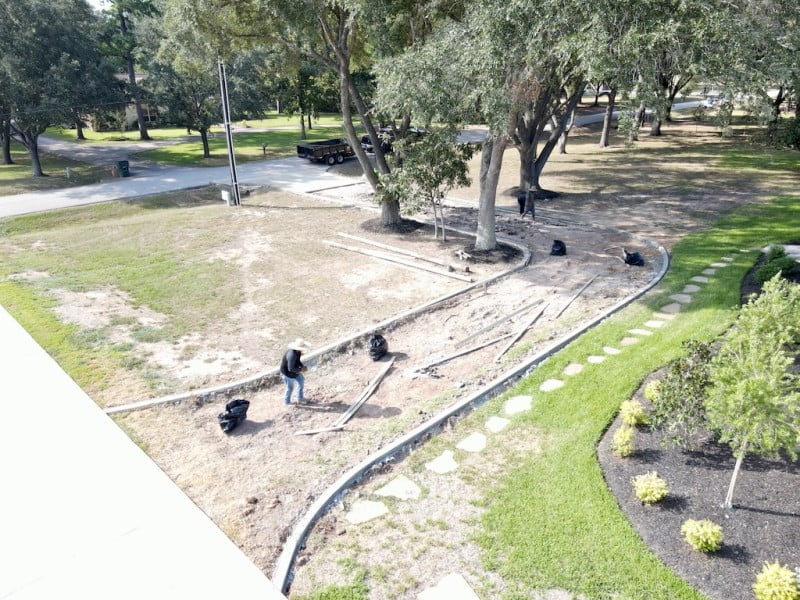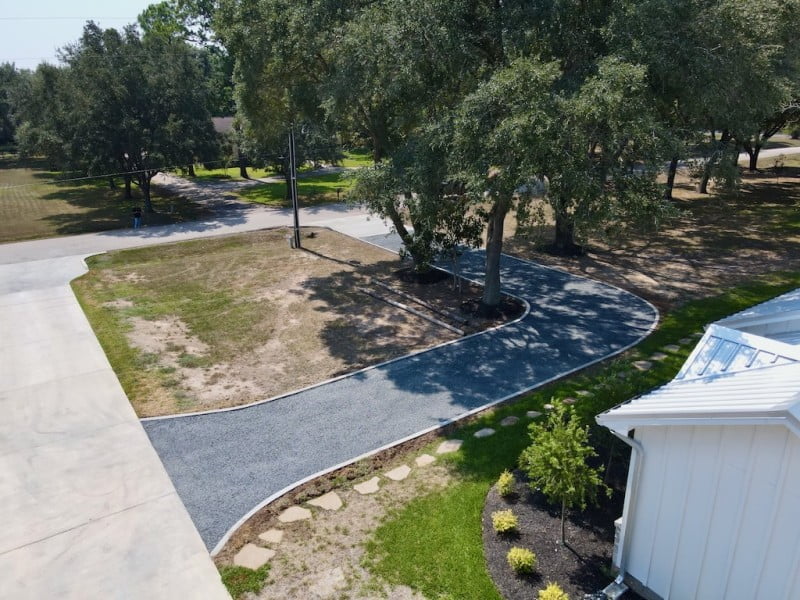 Explore Driveway Products
Customers may visit the TGM Houston store to purchase materials for your driveway installation project, such as permeable pavers, gravel, rocks, stone, geotextile permeable weed barriers, etc. All products are available for curbside pickup with a truck or trailer. A TGM representative will load your supplies with a front-end loader onto your vehicle or trailer.
Material Delivery to Job Sites: Greater Houston & Beyond
At TGM, we offer fast delivery of driveway materials to commercial and residential properties, including homeowners, landscapers, contractors, HOA neighborhood communities, churches, schools, restaurants, and businesses. We can deliver materials in a residential dump trailer, tandem, or semi-truckload.
Greater Houston Service Areas
Greater Houston
West University Place
Heights
River Oaks
Memorial
Bellaire
Meyerland
Pearland
Sugar Land
Richmond
Rosenberg
Katy
The Woodlands
Cypress
Brookshire
Fulshear & Beyond
Contact us to schedule a consultation for our driveway installation services. We deliver high-quality results that exceed expectations.
Schedule a driveway installation consultation today and expect high-quality results that exceed your expectations.